Many spare parts are already held in stock and those that are not, I am usually able to source within 24 hours.
The appliance repairs that I specialise in are:-
- Cookers
- Dishwashers
- Washer Driers
- Tumble Driers
- Some refrigeration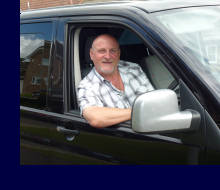 Most repairs are completed on my first visit, but if not possible, I attempt to provide 'safe use' of the appliance, even if limited, until the full repair can be achieved.
Assessment
I will assess the problem and establish the severity of the repair needed. I will then take into consideration the age and condition of the machine, the availability and cost of the replacement parts in order to advise whether the repair is viable. A small charge will be made for the assessment.
Option 1
If the repair is viable and you wish to go ahead, the assessment fee is cancelled. I will carry out the repair, fitting genuine spare parts where appropriate and possible, then test and advise.

My labour charge has a minimum of 1 hour and most repairs are completed within that first hour and replacement parts are supplied at competitive prices. If the labour cost is going to exceed an hour I will advise in advance.
Option 2
If the repair of your machine is not a viable option, then I can recommend the best replacement for you. I can provide a complete package, in supply, delivery, installation of new machine and removal and disposal of old appliance where possible. A full demonstration of the new machine is provided to familiarise you and make sure that you are aware of any new features, so full use can be made of the new technology.
This option leaves you free of the stress of researching which appliance is most suitable for your needs.
Option 3
I can install an appliance that you purchased elsewhere.
Option 4
I can just supply an appliance and deliver to your home.